JSC Sultan-EMMK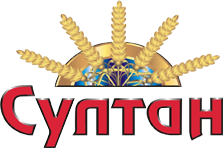 JSC Sultan-EMMK is the leading enterprise in the macaroni and flour milling industry of the republic. JSC "Sultan-EMMK" is a large enterprise for the processing of agricultural products, which enjoys deserved prestige, established itself as a dynamically developing enterprise with a wide scope of activities. The total cost of the project was $ 100 million.

Sultan products have become the benchmark for high quality, variety of assortment and affordability.

The company successfully produces 38 types of pasta, bakery flour of the highest and first grades, related products: flour of the second grade of durum wheat and bran.

High-performance equipment, advanced production technology, excellent Kazakhstan wheat and the experience of qualified specialists ensure the high quality of flour and macaroni "Sultan". To date, the work of the enterprise is provided by 263 specialists.

The Sultan integrated complex for the production of high-grade flour from durum wheat and Sultan pasta was built and put into operation in February 1996 by the Turkish company Okan Holding Isot. Mill-macaroni complex "Sultan" in Petropavlovsk, North Kazakhstan region was the first foreign investment project in the agro-industrial complex of Kazakhstan.

Sultan-EMMK JSC is not only the production of pasta and high-quality flour, but also a powerful elevator that receives, dries, moonlights, cools and stores 100-120 thousand tons of grain per year in its silos.